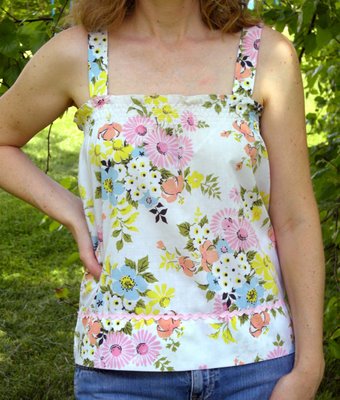 I'm the first to admit I am a temperature wimp! I HATE being hot. Every year I am on a mission to find cool and comfy tops to get me through the long hot summer. Personally, a close fitting knit tank top is not the solution for me.
Since I am obsessed with pillowcases lately, I've decided to refashion them into this summer's way to beat the heat. I love this soft green pillowcase with the border. It's pretty sheer so I think I may designate it as a jammie top for those hot summer nights.

You can find my full tutorial for this top over at Craftzine. Let me know if you make one or have any questions along the way!
Have fun and stay cooool.