Hooray! My new class, Embroider Your Knits with Flowers, is now open for Early Bird Registration!
Ever since I embroidered my first pair of wrist warmers with yarn, I've been obsessed with stitching all of the knits! Embroidering on knitwear is a great way to update a favorite sweater or accessory. It's easy, fun and gratifying.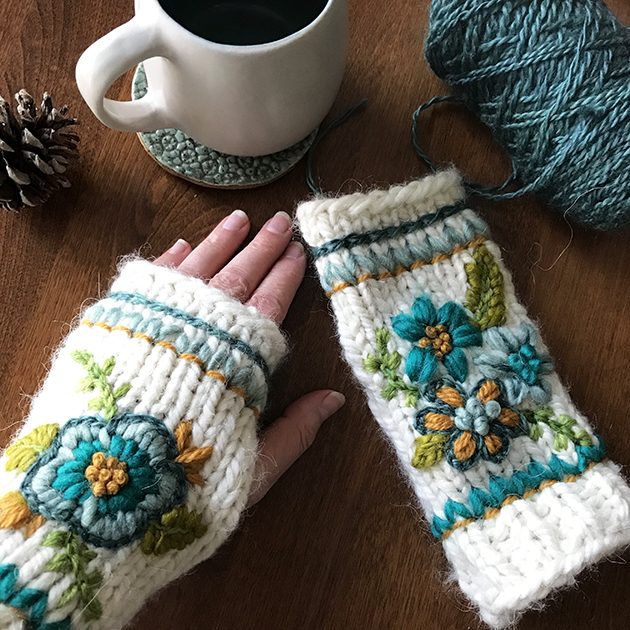 In my new online class, Embroider Your Knits with Flowers, I'll teach you everything you need to get started embellishing knits. No sweater, hat or pair of mittens in your closet will be safe from your stitching, once you realize how fun it is. Muwah-ha-ha! 🙂
The first lessons begin March 17th and the class runs through April. I'll be offering a limited supply of tapestry yarn kits, also available for pre-order starting on the 17th.
Starting today, registration is open! Sign up before March 17th to get Early Bird pricing and save $40! Head over to my class page for more details!