photo by Frances Valentine
Last year I saw a gorgeous sweater on the Frances Valentine website. It was inspired by a vintage sweater owned by Kate Spade, the company's founder. I loved it! But the price tag was $398, yikes!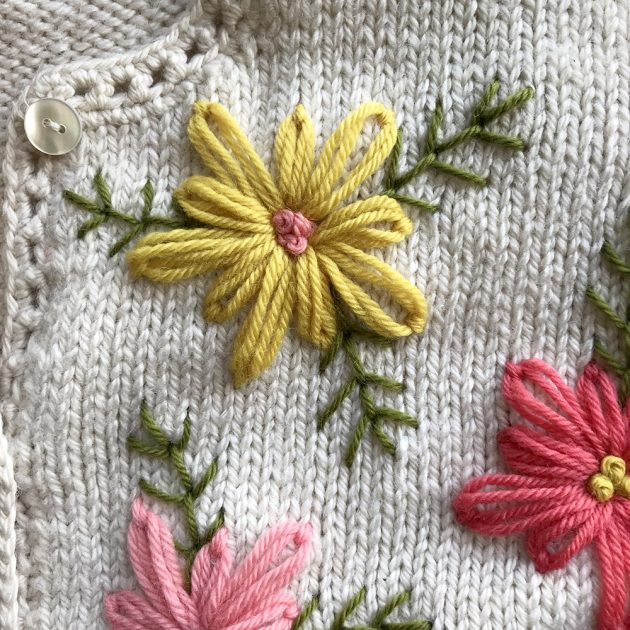 So naturally I set out to create my own version. First I scoured the thrift stores and Thred Up to find the perfect off-white cardigan. I ended up buying a JCrew cardigan on Poshmark. Then I chose a color palette, got some tapestry wool and created my own embroidered sweater.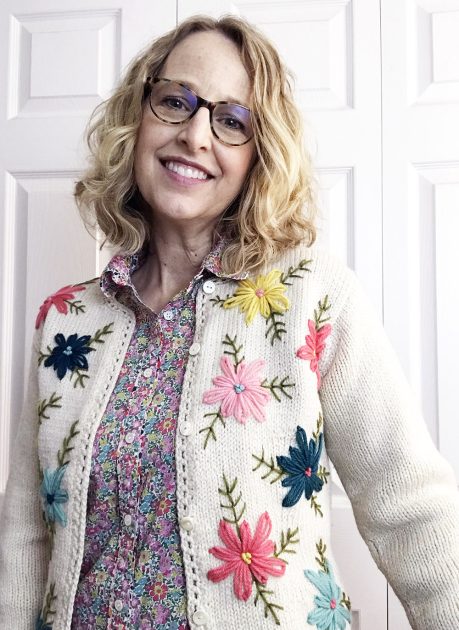 I love how it turned out! And that's why I want to show you how to make your own in my online class, Embroider Your Knits with Flowers! Visit the class page for more info. Sign up through March 16th to get $40 off the class!