Happy February! It's time to reveal the next ornament class in my Ornament of the Month Club!
Introducing the Alpine Penguin Ornament!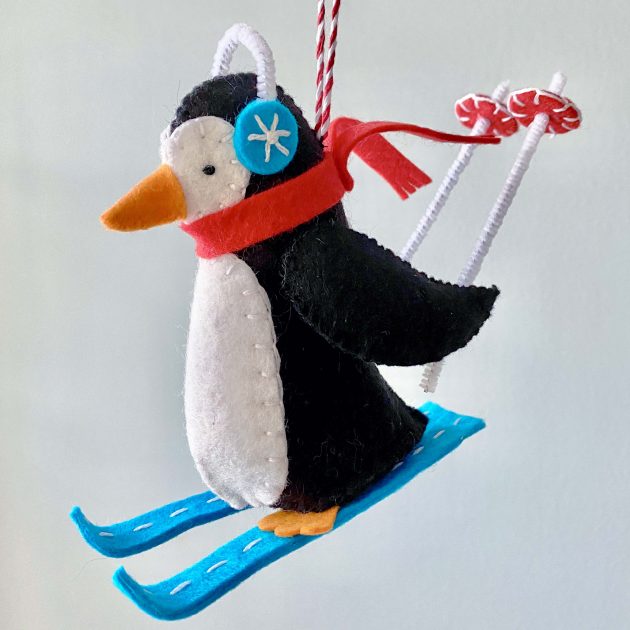 February's design is a playful penguin bundled up to hit the slopes. I love the way the skis hang at an angle and his scarf flutters behind, giving him the illusion of speeding down a hill.
The Alpine Penguin can be assembled in different positions using the same pattern. Wings back, as shown, wings and poles forward or straight up in the air, out of control!
Members of the Ornament of the Month Club can access the new class by logging in to my online school.
If you're not a member yet, you can join anytime and receive all 10 classes, including the 5 that have already been released! On-demand classes mean you're never "behind" and you might even consider yourself to be "ahead" for holiday 2022! 😉