You may have noticed that I have a passion for embellishing things with embroidery, especially sweaters! I teach an on-demand class called Embroider Your Sweaters (& More!) where I teach how to stitch flowers on existing sweaters and knit accessories using tapestry wool.
Lately though, I've been playing around with an aran sweater I found at a thrift store. It's a traditional cream colored wool and I'm having so much fun adding extra details, using the beautiful texture as my guide. You can see in the photo above where I'm adding to a panel of honeycomb with cross stitches, then going back and lacing each one to create a diamond pattern.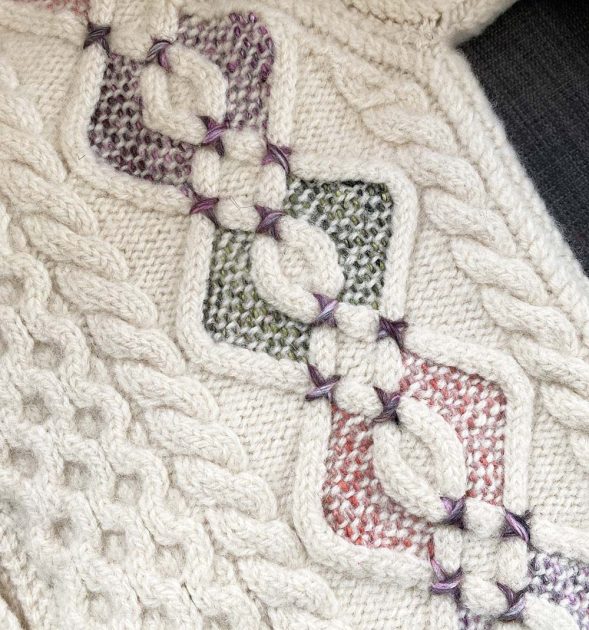 There's something really easy about just going along, letting the sweater's design lead me. Is this something you'd like to learn more about? I encourage you to hop on my email list! It's the best way to stay in the loop and see what I'm up to firsthand! Join my list here.