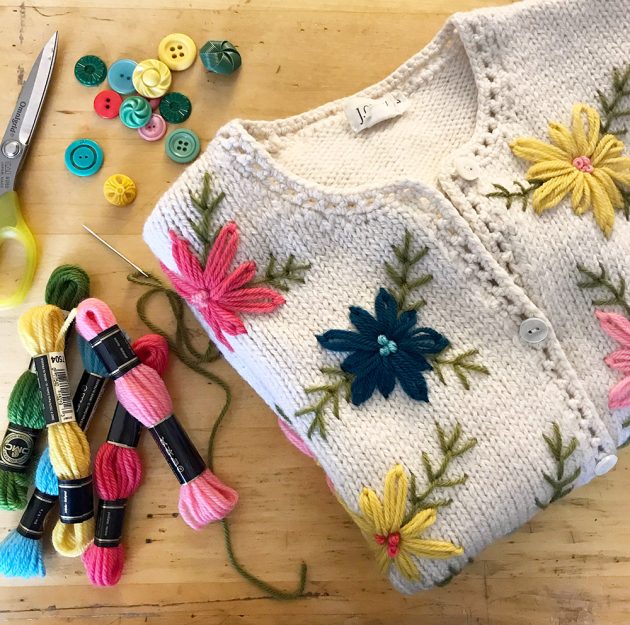 Awhile ago I had seen a beautiful sweater by the company Frances Valentine that was inspired by a vintage cardigan. Everytime I scrolled by it in my Instagram feed I wanted it! But like a lot of makers I turned that desire into inspiration and decided to create my own version.
I spent some time thrifting and scouring Poshmark and Thred Up (both clothing resale websites) looking for a suitable base cardigan to stitch on. I found this JCrew wool cardigan that's pretty close to what I was looking for.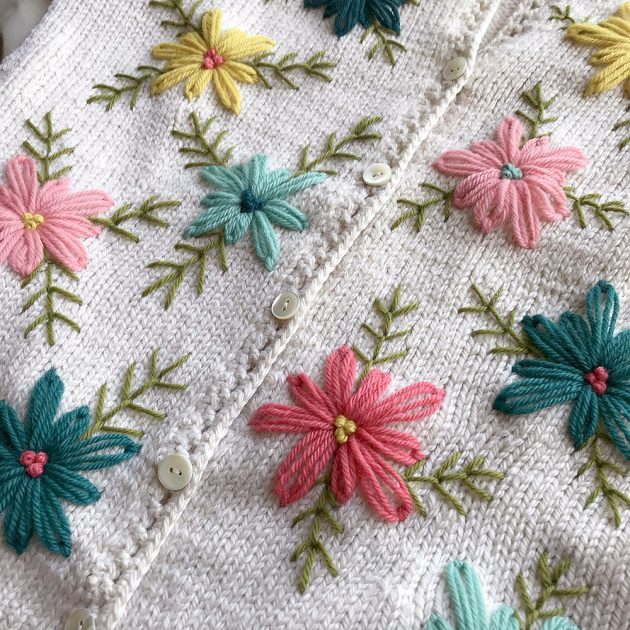 I gathered some tapestry wool purchased from Hello Bargello and played around with different color palettes, arriving at the springy combination of coral pinks, teal blues and a little yellow. Plus a nice fern green for the foliage.
The original sweater was very regimented in floral placement. I decided to make mine a bit more scattered and random. I marked the placement of each flower with a safety pin and then just started stitching!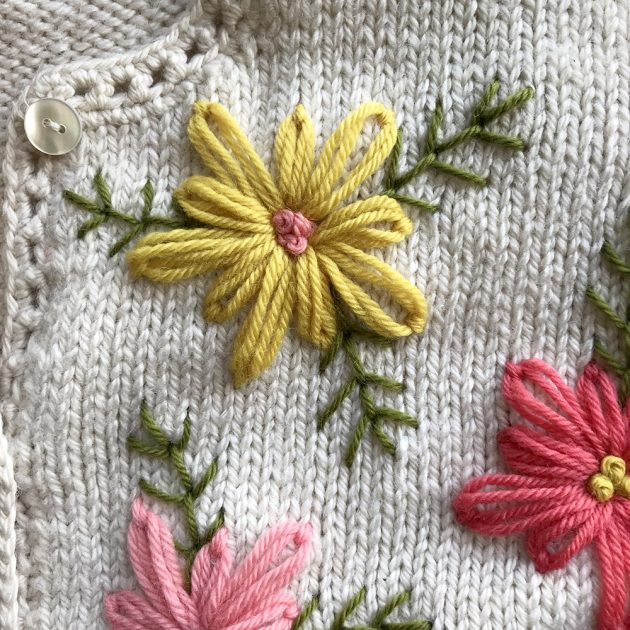 I double threaded a tapestry needle and used a Lazy Daisy stitch for 5 long petals coming from a center point. Then I went back and stitched 5 more petals, a bit shorter, in between the long petals.
For the centers I stitched 3 French Knots. Then I used a Fern Stitch to create the foliage. I really feel like the leaves help ground the flowers and make the design cohesive.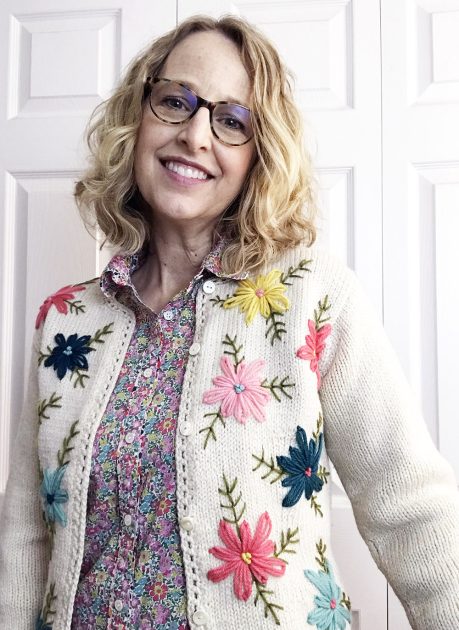 The original sweater had embroidery covering the entire front, back and sleeves, but I stopped at the front. The sweater was a little bulky to begin with and I like how it looks so I quit while I was ahead. I also considered replacing the buttons with some fun vintage ones, and I still might at some point.
This was really fun and I'd like to do more of this with another project. I'll admit I was a bit intimidated getting started, having a big blank sweater staring at me. If you feel the same way you might want to start smaller with a knit hat or pair of wristlets, like the ones I blogged about a few months ago.